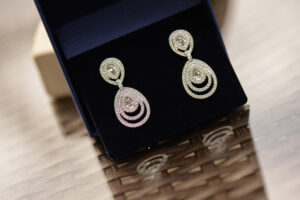 Simple stud earrings that are set with lab-grown diamonds rather than mined diamonds are called lab-grown earrings. They come in varied styles, dimensions, and are made of different precious metals. Most people buy lab-grown earrings as a gift for their mothers, sisters, friends, and partners. Indistinguishable from natural diamonds, lab-grown diamonds are also ever-lasting, classic, and beautiful. Most people prefer a gold or platinum precious metal for the lab-grown earrings to make sure that they last long.
Let's take a look at some of the steps for designing your lab-grown stud earrings.
Choose The Style
This is the foremost thing you need to do for designing your lab-grown stud earrings. You should select a style that best suits you or your partner. Do not go for the styles just because they are trending. Look for the style that best speaks for your personality. This is a personal choice that serves as a framework for your earrings.
Select The Precious Metal
Earring made of platinum, yellow gold, white gold, or rose gold is commonly used to make lab-grown diamond earrings for sale. These precious metals are long-lasting enough to be worn daily. Choose 14K gold over platinum or 18K gold as it is more durable, beautiful, and less expensive. Go for a metal color that will blend in with your other jewelry or one that makes you stand apart in the crowd.
Check All The Specifications
Since the lab-grown diamonds in your earrings will most probably be smaller than those in a diamond ring, it's critical not to pay a higher price. Certain blemishes, for example, will be invisible at that small scale. It is always best to make the most of your money based on what you can see.
Compare The Lab-Grown Diamonds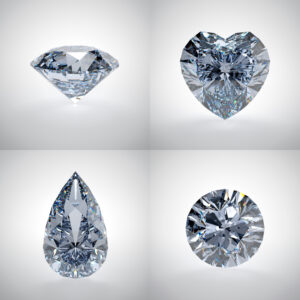 Verify the diamond pairs that are available upon filtering for your diamond specs. Examine them from all angles with a 360° photo. Keep an eye out for particularly brilliant diamonds. You should decide on a diamond set after reviewing different diamond pairs. Also, ensure that your lab-grown diamond is certified by IGI.
Check The Lab-Grown Earring One Last Time
Perform a final check ahead of finalizing the order. Make sure that you chose the right metal, the right style, etc. Also, ensure that you do not want to change anything. If you feel like making any final adjustments, get it done before placing the order.