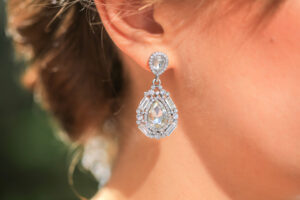 Diamond engagement rings are a great option for many people because of the brilliant glow they offer. Your beloved one will wear this ring proudly for the rest of her life. There are many things that you have to know when shopping for diamond engagement rings. These are shared below.
The 4Cs
Whether you get natural or lab grown diamonds, the 4Cs are important parameters in determining the value of your stones. You have to know the grade given for each quality attribute including the color, clarity, carat, and cut to know whether the diamond you get is worth the money you are spending.
Diamond certificates given by gemological labs including the GIA can be helpful for you to find the grades given for each quality attribute. A lot of people are not aware of the importance of 4Cs. If you do not have much knowledge about these factors, then it is important to ask your jeweler about their importance and how they can affect the price and value of your diamonds. You can also browse the internet to know more about these important quality parameters.
Dig For Details
Before getting an engagement ring, it is important to know the likes and dislikes of your fiancée. Pay attention to what type of jewelry and costumes she usually wears. You can also go through her social media accounts to find if there is any clue about the engagement ring she likes. Also, ask her friends or family members to know more about her interests when it comes to jewelry.
Research Retailers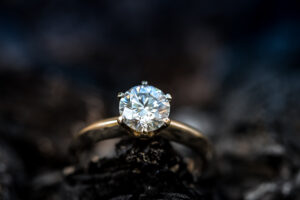 There are countless jewelers out there, so when choosing a jeweler you have to make sure that they offer high-quality stones. Ensure that your jeweler offers quality certificates for their diamonds. Check their reputation, transparency, and return policy. If you are on a budget, find jewelers who provide financing.
Preset Or Loose Diamonds
You can either choose a preset ring or loose diamonds that can be set on a mount based on your likes. Choosing preset rings makes your task easy, but if you buy loose diamonds, you can set them in a mount that can fit your specific requirements.
Diamond engagement rings can be costly, so you have to set a budget before going engagement ring shopping. This can be helpful to get the perfect ring that can fit your budget.