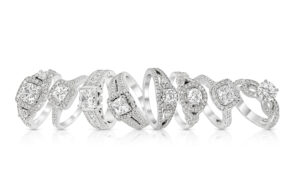 There are different quality attributes that determine the value of diamonds. If you are planning to buy these costly gemstones, it is important for you to be aware of various parameters that affect their value, price, appearance, and brilliance. As you might know, clarity, carat, color, and cut are important for diamonds, as they can significantly affect your stone's appearance and price.
Clarity and color are two crucial factors that are extremely important for your diamonds. Each of them can have a great impact on how your diamond looks. They are also important in determining the price and value of your stones. However, when buying diamonds, which parameter should be given more priority? This is an important question that confuses a large number of diamond buyers. When getting your diamond rings, earring, pendants, or other pieces of diamond jewelry, it is significant for you to know which quality attribute is the most important for your stone.
Therefore, through this article, we analyze more about the clarity and color of diamonds and which factors can be important for your stone.
The Clarity Of Diamonds
Clarity can have a significant impact on the appearance and brilliance of a diamond. The clarity grade is used for how included a diamond is. It denotes the presence of inclusions or blemishes in stones. When there are no visible inclusions and blemishes in a diamond, it is given the grade IF (internally flawless). The clarity grade of a diamond will decrease based on the increase in the visibility of inclusions and blemishes.
An Internally Flawless diamond can have significantly higher price ranges. But you don't have to spend a huge price on these stones. Diamonds that fall under the VS1 and VS2 grades will also have lower visibility of flaws. They can also be considerably less expensive than IF diamonds.
The Color Of Diamonds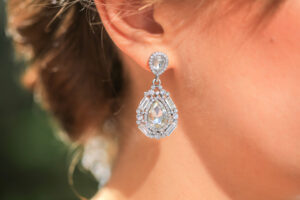 The color of a diamond is graded using a scale that runs from D to Z. Diamonds with no visible color will be given the highest grade, which is D. The color in diamonds with grade Z will be highly visible. Diamonds that fall in the range D-M are commonly used in jewelry.
Clarity and color are important for both natural as well as lab grown diamonds. Hence, when getting your diamond jewelry, it is significant to give importance to these parameters. When considering the clarity, it is better to go for eye-clean diamonds rather than buying an internally flawless diamond if you do not want to overpay. Additionally, diamonds with color grades between D and I are the best choice for your diamond jewelry.