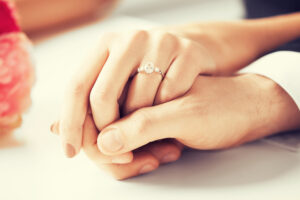 Choosing to create your own engagement ring design can be beneficial to get one of a kind ring with special symbolism and meaning. Many people these days choose to create custom engagement rings because of the uniqueness they can offer.
But there are a lot of important things you have to know before choosing to create your own engagement ring design. Some of them include:
Find A Designer
Unless you are an expert designer and are 100% sure that your fiancée will love the design you create, it is better to find a jewelry designer who can create stunning designs for your engagement ring. Many jewelers offer custom ring designing services for all budgets. This can be helpful for you to get a unique piece of jewelry that perfectly fits your budget.
Before going to a designer, it is better to know the styles and designs your bride-to-be will love. You can pay close attention to the style of jewelry she usually wears. This can be helpful for you to understand her likes and preferences.
The following are some of the important things you have to consider when choosing a designer:
Make sure that he/she is willing to listen to your requirements
Find out whether the designer has enough experience in designing engagement rings
Ask them to show their previous works
Is the designer trustworthy and willing to work within your budget
Ask if the designer can show the real-time design of your ring
After finding a designer and choosing the design, there are a lot of important tasks you have to do for completing the creation of your engagement ring.
Select Gemstones
Diamonds are the commonly used option for engagement rings. There are natural and lab grown diamonds for you to choose from. But if real diamonds are beyond your budget, consider diamond simulants.
You can also choose other colored gemstones like rubies, sapphires, etc. to give a distinct appeal to your ring.
Choose A Metal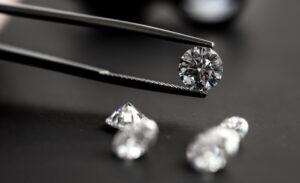 When selecting a metal for your ring, make sure that it can complement the gemstone. Platinum, silver, and gold are commonly used for engagement rings and you can choose an option based on the amount you have to spare.
Make sure to choose each element of your ring carefully so that your fiancée will love it instantly. After choosing the design and all other elements like gemstones and metal, you have to find a jeweler who can make the ring for you. Choose a reputable jeweler who is experienced in creating custom engagement rings so that you can get the best service.