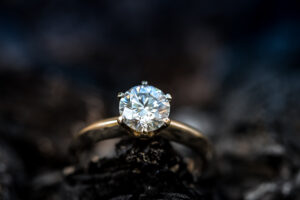 A Princess-Cut diamond is a square diamond with high fire and brilliance that is conventionally cut. Princess Cuts are one of the most spectacular diamond shapes, and they're a favorite choice for engagement rings.
Depending on how the diamond is cut, a Princess Cut diamond typically contains 50 to 58 facets. The pavilion and crown have most of the facets, with a few on the girdle. Princess Cuts usually contain 2-4 chevron designs, which are cross patterns visible from above.
Princess-Cut Is Becoming Popular
In today's market, the Princess Cut is largely considered the runner-up to the Round Brilliant. According to industry experts, Princess Cuts account for 23% of all searches on online diamond stores. That's still far away from the 64 % for Round Brilliants, but keep in mind that total searches for the Emerald Cut are only 3%. The Princess Cut comes in second place. Many young couples these days prefer princess cut diamonds for their engagement rings.
Color Grade Of Princess Cut Diamonds
A Princess-Cut diamond requires a little more caution when it comes to color than a Round Brilliant diamond. Both bright cuts succeed in cutting up the light, making the true color of the rough material more difficult to see. However, because the Round Brilliant has a better light return, it is also better at hiding your diamond's real hue. As a result, purchasing a diamond of the color H or I is the ideal choice.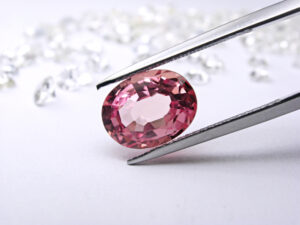 In terms of clarity, a Princess Cut is identical to a Round Brilliant in that it may hide inclusions well. One thing to keep in mind with Princess Cuts is that there are major durability concerns. Princess Cuts are prone to chipping due to their four-pointed corners. Experts frequently advise purchasing SI2s or even I1s that have been verified to be eye-clean. Princess Cuts, on the other hand, is a little more difficult to come by because they are pretty scarce.
Choose Lab-Grown Princess Cut Diamonds
For the past few years, lab-grown diamonds gained huge popularity among people all over the world. Lab-grown diamonds are now better than mined diamonds, according to experienced jewelers, because cultivated diamonds have indisputably higher purity, strength, and shine when compared to natural diamonds. Also, they are less expensive than mined diamonds, which means you can get a princess-cut diamond engagement ring at a cheaper rate.