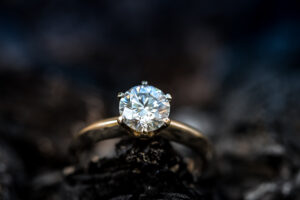 Wedding bands can come with or without gemstones. Diamonds are the most popular gemstones for wedding bands because of the neutral look they can offer. Different settings are used to hold diamonds and other gemstones to the band. The look offered by different settings can greatly vary. Therefore, you have to be aware of different settings to find the right option for you.
The following are some of the best band settings that can be used for your wedding band:
Pave Setting
The pave setting is one of the most common options in diamond rings. It usually uses small prongs to hold the stones to the band. Therefore, this setting can offer better visibility for your stone. Also, it allows the light to enter the accent stones set on the band thereby maximizing its sparkle. Hence, if you want your wedding band to shine, then this can be a wonderful option for you.
However, when choosing this option, you should also consider the safety of your band. As this setting secures the stones only with small prongs, the risk of losing your diamonds is high, as you may not notice a loose or broken prong easily. So if you are a person who engages in a lot of activities with your hands, then this setting might not be the best option for you.
Bar Setting
This setting uses a rectangle made of metal (or a bar) to hold the gemstones. These bars create a geometric shape on the band. The bar setting protects the stones from both sides thereby offering better security for them. The rectangular bar around the stones can protect them from knocks and hits during your everyday wear.
But this setting can minimize the size of the gemstones. Additionally, wedding bands with a bar setting will be less brilliant than a pave ring.
Bezel Setting
The bezel setting surrounds each stone with metal thereby separating them from one another. It can be the best option for people who want better security for their wedding bands. But this setting can reduce the sparkle of the diamonds and make them look smaller.
Flush Setting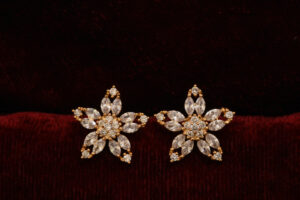 Here, the gemstones will be set flush within the band. With this setting, the stones are highly unlikely to come off the band and they can be protected from all sides thereby preventing any hits and bumps.
Wedding bands that come with diamonds can be costly. Therefore, you may choose lab grown diamonds or diamond simulants to make your wedding band affordable.