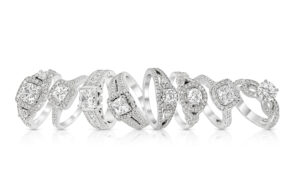 How Are Lab Grown Diamonds Made? It's a question that has been asked since the dawn of time, or at least since the first lab grown diamond was created. Well, I'm here to answer that question once and for all. Lab grown diamonds are created using a process called Chemical Vapour Deposition (CVD). In this process, a diamond seed is placed in a chamber and heated to temperatures of around 800-1200 degrees Celsius. Then, a mixture of gases, including methane, hydrogen, and oxygen, is introduced into the chamber. The gases react with the diamond seed, causing a thin layer of carbon to form on the seed. This layer is then cooled and turned into a diamond. The process is repeated multiple times, with each layer of carbon adding to the diamond's size and shape. This process is much faster than the natural process of diamond formation, which can take millions of years.
Are Lab Grown Diamonds Worth Buying?
Absolutely! Lab grown diamonds are the perfect choice for those looking for a beautiful, ethical, and affordable diamond. Lab grown diamonds are chemically, physically, and optically identical to mined diamonds, but can cost up to 40% less. Not only are lab grown diamonds a great way to save money, but they are also much more environmentally friendly than mined diamonds. Lab grown diamonds don't require the use of large amounts of energy, water, and hazardous chemicals like mined diamonds do. Plus, lab grown diamonds don't require the destruction of natural habitats and don't contribute to the human rights violations that are often associated with mined diamonds. Lab grown diamonds are also much more traceable than mined diamonds. Lab grown diamonds are tracked from the moment they are created, so you can be sure that the diamond you are buying is conflict-free.
Certifications For Lab Grown Diamonds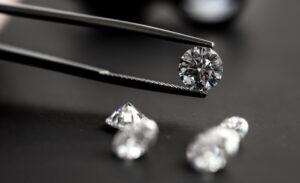 Artificial diamonds are truly a marvel of modern science. But how do we know that these diamonds are genuine? Well, there are several ways to certify and grade artificial diamonds. First, the diamonds are examined under a microscope to check their clarity, cut, and color. Then, the diamonds are tested to determine their composition and authenticity. Finally, an independent laboratory will grade the diamonds on their quality, carat weight, and other characteristics. All of this ensures that any artificial diamond you purchase is of the highest quality and certified as genuine.