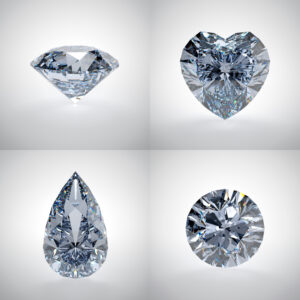 Engraving is one of the easiest and cost-effective ways to make your engagement ring unique. People choose to add different types of engravings to their engagement rings including their partner's name, nickname, initials, or a short message to make them special and one of a kind. Engravings can make you more attached to that piece of jewelry. You can choose to add an engraving on the band of the ring. Another option is to inscribe something on the gemstone. Most jewelers now offer services to inscribe a message or symbol on natural and lab grown diamonds and other gemstones. Therefore, it is possible for you to make your ring truly unique.
If you are wondering what to engrave on your engagement ring to make it special, then some of the best options you can consider are listed below:
Quotes
There is a large number of famous quotes about love that can be added to your engagement ring. From the Bible to Shakespeare and Picasso, your options are endless when choosing a quote to engrave on your ring. This makes it possible for you to choose a quote that symbolizes the special bond between you and your partner. Just search the internet, and you can see countless quotes that can be perfect for you.
Dates
There can be a lot of dates that are special to you both. Find a date from the history of your relationship that you prefer to cherish forever. You can etch any date including the day when you met for the first time or when you went on a date first, etc. to reminisce the memories for your lifetime.
Poetry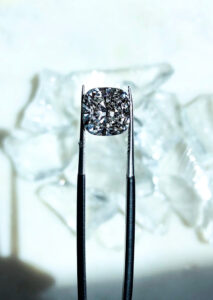 Another way to vow your love towards each other is by adding poetry to the ring. Love and relationships were popular topics for poets, hence, there won't be any shortage of poetry to signify your relationship. Add a few lines from your favorite poet to showcase how special your relationship is.
Short Phrases
Simply adding some short phrases like "together forever", "happily ever after", etc. is another wonderful way to make your ring special. Add a few words to show your commitment to each other.
Get Musical
Every couple can have a song that both of them love a lot. You may choose to engrave it on your engagement ring to create special memories. Add the title or a part of the lyric you love so that it can be a unique way to cherish your relationship.
There are no rules when it comes to choosing engravings for your engagement ring. Select some words, dates, or symbols based on your likes and preferences.