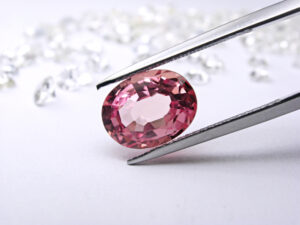 The advantages of buying sustainable diamonds are plenty. Listed below are some of the considerable benefits of opting to go with sustainable diamonds such as manmade diamonds and recycled diamonds instead of naturally mined diamonds.
Reduced Carbon Footprint
When you opt for a sustainable diamond for your precious jewelry such as your diamond rings, pendants or earrings, you indirectly contribute to the effort of reducing the total carbon footprint. In other words, you are voluntarily becoming part of the fight against climate change caused by pollution and carbon emissions. Though it may look like a negligible contribution, growing awareness about using renewable or sustainable sources of energy may drive more and more people towards making a sustainable diamond purchase, resulting in a ripple effect, and contributing tremendously to the reversal of climate change.
Same Strength And Durability
Diamonds do not lose their luster or strength even after centuries of use. They literally last forever if cared for properly. The same is applicable to diamond jewelry. When you are making the choice to go with a previously used piece of jewelry, you are getting good quality diamonds at a fraction of the price and with no effort going into the design and making aspect of the jewelry. Even though not as sustainable as pre-owned jewelry pieces, recycled diamonds are also a great value buy. They might have once been part of a unique piece of jewelry and may have to be re-set in a design of your liking. Even with this option, you are consciously making an effort into sparing the energy that might otherwise have been spent on making a diamond of the same specifications.
The Reduced Cost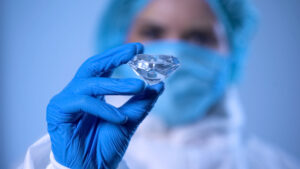 Yet another advantage of opting for sustainable diamonds such as lab made diamonds or recycled or reusable diamond jewelry is the reduction in cost. When you choose a lab made diamond instead of a natural diamond, you would save approximately 40 % to 50% of the total cost. You can even get a bigger-sized lab-grown diamond for the same price as a smaller natural diamond if you are willing to shell out that kind of money. What can be more attractive than being able to make an ethical purchase that is also pocket friendly?
Opting for a sustainable diamond for your precious jewelry would be a smart move financially, ethically and quality-wise. This would be the perfect option for those who attribute value to the thought behind their jewelry rather than the price tag of the stones.