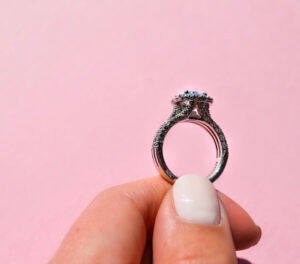 Like many novices, you might set out to purchase an engagement ring with the notion that choosing the right diamond is the hard part. However, once faced with the plethora of options in ring designs and settings, the choice of the right gemstones for the ring might look like an easier choice.
Classic Styles In Engagement Rings
The classic engagement ring choice is the round brilliant cut solitaire of one carat or more, set in a minimalistic design. The oval shape and princess cut are also some of the favorable choices in the segment. These cuts and styles have stood the test of time and are here to stay. In addition to being always in vogue, classic ring designs also have the advantage of being easily pairable with all kinds of jewelry and outfits. Those who wish to add a personal touch to this special piece of jewelry can go with designs that feature other gemstones like birthstones along with the big center diamond.
Adding To The Appeal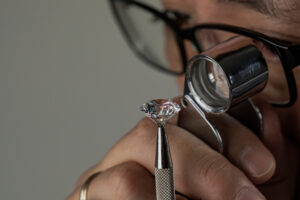 While the classic engagement ring style can look exceptionally good, it might end up burning a hole in your pocket when you go with the large stone that your heart desires. There are many affordable alternatives to the setting with the large round brilliant cut center diamond. The most popular among these is the oval shaped stone that appears much bigger than its round shaped counterpart that weighs the same, due to the shape of the stone. One step further, the stone can be made to look even bigger in a four-prong setting on a thin band.
Choosing a halo setting is yet another way to add size and luster to your center stone. Those who have their heart set on getting a big diamond for their loved one, but have financial constraints, can go with the halo setting that has a center diamond surrounded by many smaller diamonds in a halo design. The accompanying diamonds are usually of the same color, cut and clarity as that of the center diamond, making it look like a larger single stone with a lot of sparkle. The price of such a design may become quite affordable due to the significant difference in the value of the smaller diamonds and the big center stone.
Whatever be the design you choose to go with, make sure that you have learned your partner's preferences when it comes to special jewelry pieces and shop accordingly. A classic diamond ring with an aesthetically pleasing design is a choice that seldom goes wrong.