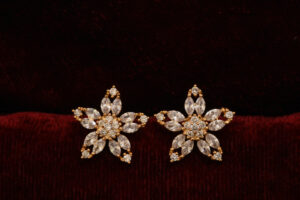 Beautifully crafted, unique jewelry made with lab grown diamonds is the latest trend. Nowadays, a huge variety of aesthetically pleasing and affordable designs are available in diamond jewelry such as pendants, diamond necklaces and diamond earrings; all made with high quality lab made diamonds.
Although lab grown diamonds are as good as natural diamonds when it comes to the 4Cs, many are still skeptical about choosing them for their precious jewelry. Let us take a look at some of the key factors that influence buyers when it comes to making a choice between natural mined diamonds and lab grown ones for their favorite jewelry.
Cost Effectiveness
It is a well-known fact that lab grown diamonds cost almost 40% less than naturally mined diamonds. The reduced cost is because of the recent advancements in the technology of making diamonds in laboratories as well as the increasing cost of mining diamonds from deep down the earth. The making process is evidently less time-consuming for lab grown diamonds, which in turn makes them readily available. Considering the fact that there is absolutely no difference in the color, cut, carat and clarity between a lab made diamond and a natural diamond, the cost makes lab made diamonds a good bargain.
Environment And Ethics
The ethical and environmental implications of sourcing diamonds can be a deciding factor for many diamond buyers. Mining natural diamonds from the depths of the earth is a tedious and time-consuming process that results in polluting the environment in many ways. It involves a lot of cost and manpower with many people working under not-so-ideal conditions, resulting in major conflicts of human rights. Lab grown diamonds, on the other hand, are manufactured by people who are trained in the technology, under controlled conditions of a laboratory, causing the least damage to the surroundings and the environment.
Serving The Purpose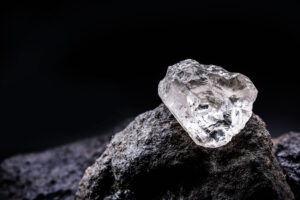 Jewelry made of lab grown diamonds or natural diamonds with the same cut, carat, clarity and color will look and feel the same to the naked eye. In technical terms, both types of diamonds are equally durable and have the same crystal structure and chemical composition.
If you are not looking at diamonds as an investment, but are aiming for beautiful jewelry to be worn and adored, lab grown diamonds would be the ideal choice for you. If you need a bit more convincing, lab grown diamonds are ethically sourced and environmentally friendly, with the same quality as natural diamonds.