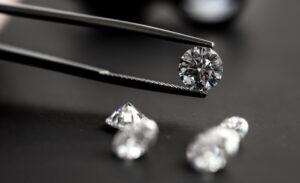 Gifting diamonds for your anniversary can be a perfect way to show how special the other person is to you. Diamonds are adored by people for their great value and stunning appearance. Therefore, it creates a perfect gifting option for special occasions like a wedding anniversary, the birth of a child, etc. You can gift diamond rings to your loved ones as a symbol of the special relationship you share with them.
When choosing anniversary bands for your better half, there are some important things you have to know for selecting the best options. Some of the relevant factors that you have to notice when getting diamond bands are mentioned below:
The Style Of The Band
Diamond bands come in different styles and designs. Hence, you have to find an option that can be perfect for your partner. Choosing the style of the band includes deciding on different aspects like the number and size of the stones, the shape of the diamonds, and their setting. Each of factors can have a visual impact on your ring. Therefore, make sure to consider these factors to find a wonderful style for your anniversary band.
But when deciding on the number and size of your diamonds, it is important to know that the price of these stones can significantly increase based on the increase in their carat weight. So if bigger diamonds are not affordable for you, go for smaller stones that are embedded in the band of the ring. This can help to improve the look of the ring along with boosting its brilliance.
Additionally, lab grown diamonds can also be suitable for you to anniversary bands for more affordable rates, as these stones are cheaper than natural diamonds.
The Quality Of Diamonds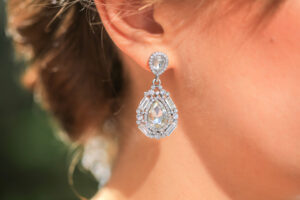 You have to prioritize the quality parameters of your diamonds including cut, color, clarity, and carat before choosing them. For example, some people prefer diamonds of bigger sizes, and they tend to compromise on other quality parameters to get a bigger stone. However, you have to be careful when compromising on different quality parameters to save money.
It is better to avoid stones with lower cut quality even though they are cheaper, as this can affect the look of your stones in a significant way. So make sure to consider how each quality attribute can affect the look of your diamond before compromising on it.
Additionally, when getting anniversary bands, some other important things you have to consider include the metal of the band and how the diamonds are set on it. When choosing these factors, think of the lifestyle, taste, and hobbies of your partner to find a perfect option.