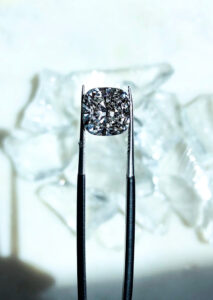 If you are reading this article, then you might have probably heard of lab grown diamonds recently or are contemplating whether to get these stones for your diamond rings. Whatever the case is, this article answers some of the common questions you can have about this synthetic version of diamonds.
But before we start, let's make one thing clear. Lab-grown diamonds are real diamonds and they are not by any means fake. Just because they are created artificially does not mean that these diamonds are fake. Also, don't mistake these stones for diamond simulants that have the look of diamonds but vary in terms of their properties.
If you are trying to know more about lab grown diamonds before deciding whether to get them or not, then read along to know more about these stones.
How Are Lab-Grown Diamonds Made?
The creation of lab-grown diamonds also demands the same conditions present under the earth which triggers the development of natural diamonds. So these conditions are artificially created inside a laboratory to produce natural diamonds. HPHT and CVD are some of the common processes that are used for creating artificial diamonds.
Are Lab Created Diamonds Cheap?
Yes, lab-grown diamonds are very affordable than mined ones. Therefore, you can save a considerable amount on your diamond jewelry if you choose these stones. Man-made diamonds are 10-50% less costly than natural ones. Also, they are available in different sizes, shapes, and colors just like natural diamonds so that you can prefer the best option that suits you.
Where Can I Get Lab-Grown Diamonds?
Lab-made diamonds are now available with local as well as online jewelers. However, not all jewelers sell these stones. Hence, you have to have to specifically look for jewelers who sell these stones if you have your mind set on getting them.
Can I Use Lab-Grown Diamonds For My Heirloom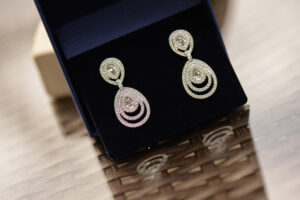 Certainly. Just like natural diamonds, lab-grown diamonds can last an eternity if they are maintained properly. Therefore, they can be a wonderful choice for your heirloom jewelry. Additionally, artificial diamonds can be a sustainable and ethical option for your jewelry, hence, by choosing them, you can pass down a great message to the next generation.
Can Lab-Grown Diamonds Get Cloudy?
No. Lab-grown diamonds can maintain their appeal for centuries if you care for them properly. Hence, you don't have to worry about your diamond jewelry losing its appeal after a few years.
So if you want an ethical, sustainable, and low-cost alternative to mined diamonds, then lab-created diamonds can be a great option for you.