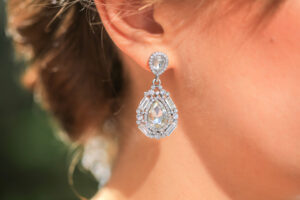 Many couples now consider upgrading their engagement ring, especially to celebrate special occasions in their relationship like their anniversary. But many people who wish to upgrade their engagement ring have doubts and questions regarding whether they should do it or not. In this article, we are discussing the most asked questions and doubts regarding upgrading your engagement ring.
Does It Cost Much To Upgrade Your Engagement Ring?
The cost depends highly on the new diamond you are selecting. The cost of a diamond depends on its quality parameters and size. The price increases exponentially with increasing carat size. Redesigning the ring to accommodate the new diamond can cost between 400 and 2000 dollars.
It is better to fix your budget and ask the jeweler to provide you with options that stick to your budget. If you want the same quality diamonds at a lesser price then you can consider lab-grown diamonds for your ring. They can save you more than 30% of what you have to spend for a natural diamond of the same quality.
Is It Possible To Sell Your Old Diamond?
Yes, you can sell your old diamond. Even though you can sell your old diamond, you may not get good prices for an old diamond. Used diamonds have very less demand in the market and you may not get even half the price you paid for the diamond. This is why diamonds are never considered a good asset.
Could You Get Your Ring Redesigned?
Yes, you can get your ring re-designed to a new design. You have to take care while selecting the jeweler to do the work. You should make sure that the jeweler has the experience and skill to re-design your engagement ring. This is because rings re-designed by unskilled jewelers might cause discomfort to your fingers.
Can You Add New Diamonds To Your Engagement Ring?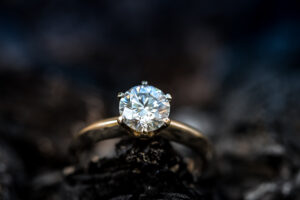 If you want, you can add more diamonds to your re-designed diamond ring. You can provide a halo of accent diamonds around the center diamond to give an impression of a bigger diamond. Small diamonds can also be provided on your ring band and doing so can improve the brilliance of the ring. Another advantage is that accent diamonds are affordable compared to the larger diamonds used as center stones.
Before going to a jeweler to redesign your engagement ring, do proper research and find what you want with your re-designed diamond ring.