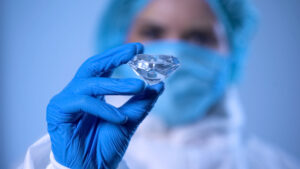 The diamond mining industry can create a large number of problems for the environment. It can cause the destruction of a vast area of land every year and contributes to several environmental hazards like climate change. As people have now become more aware of the issues associated with mined diamonds, many of them are now avoiding these stones.
But now, it is possible for you to get sustainable diamonds that do not cause much harm to the environment. Sustainable diamonds are either lab grown diamonds or recycled diamonds that are free of the environmental impacts associated with the mining of new stones. If you are looking for ethical diamonds, then we list the best options available for you.
Recycled Diamonds
Recycled diamonds come from used jewelry that is now recut, resized, or reused for a new piece of jewelry. Recycled diamonds are becoming a popular ethical alternative in engagement rings, as they can help to avoid the issues caused by newly mined diamonds.
Even though the source of recycled diamonds is unknown and they might have come from an unsustainable source, recycling these stones helps to prevent the further harm that can occur to the environment by the mining of new stones. Therefore, recycled stones are better for the environment, so they are considered sustainable diamonds.
As the appearance of diamonds won't change even after hundreds of years, your ring won't look less appealing. Therefore, they can be a wonderful option for people who prefer ethical stones for their jewelry. Additionally, recycled diamonds can also be less expensive than newly mined diamonds.
Lab Grown Diamonds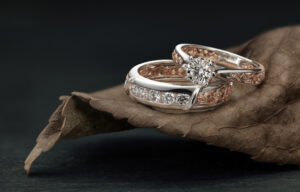 Lab-grown, artificial, or synthetic diamonds are man-made diamonds that are created using controlled conditions inside a laboratory. These diamonds have all the features of a diamond that is formed and mined from the earth, i.e., natural and artificial diamonds are indistinguishable.
Different processes are used for the production of lab-created diamonds including CVD and HPHT. These processes replicate the natural conditions that are needed for the formation of diamonds. Also, the artificial production of diamonds is an extremely fast process that requires only a few weeks when compared to the millions of years needed for the production of natural diamonds.
The price of lab-created diamonds is also very cheaper when compared to natural ones. These diamonds are almost 40% less costly than their natural versions.
Therefore, these two options can be a great choice for you, if you are looking for ethical and cost-effective diamonds.