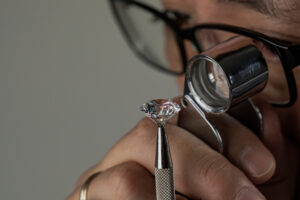 Almost everyone dreams of their perfect diamond engagement ring, but the fact is that many people cannot afford diamonds due to their exorbitant prices. However, you may be able to purchase diamonds for less amount by sacrificing some quality standards. Below, we have provided some advice that will enable you to purchase diamonds at reasonable costs.
Before reading this article, you should understand that finding a diamond of good quality and at an affordable price requires some work. You may have to understand the quality parameters of a diamond, what determines its price, etc. Buying a diamond without proper knowledge can make you end up with a poor-quality diamond or an overpriced diamond. So do your research and then go buy a diamond.
In this article, we are providing you with some hacks to get high-quality diamonds at affordable prices.
Choose Reputed Online Diamond Stores
When compared to buying diamonds directly from jewelry stores, purchasing diamonds online is far more economical. When purchasing diamonds from jewelry stores, you may have to pay extra tax and other hidden charges. These kinds of charges can be avoided if you purchase a diamond from an online store. Before buying, you have to ensure the genuineness of the online store and look for previous buyers' reviews.
Selecting Lab-Grown Diamonds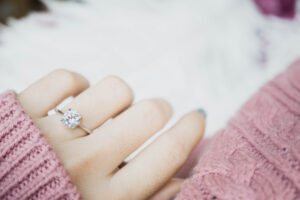 Choosing lab-grown diamonds is the best way to get a high-quality diamond at an affordable price. Lab-grown diamonds are in fact real diamonds and share every physical, chemical, and optical properties of natural diamonds. Natural diamonds are obtained from the earth whereas lab-grown diamonds are created in similar conditions in a lab facility. You should not mistake lab-grown diamonds for replica diamonds. Replica diamonds like moissanite have similar looks to a diamond but they are not real diamonds.
You can get lab-grown diamonds with 30% less money than a natural diamond of the same quality grades. There is no practical way to differentiate between these two as they have the same chemical structure. You can find lab-grown diamonds of higher clarity grade at affordable prices.
Compromise On Clarity Grades
All quality grades like color, clarity, cut quality, etc are very important, and compromising on them can impact your diamond's appearance. Clarity grade refers to the inclusions and flaws in a diamond. You should select a diamond that looks clean to the eyes. Any clarity grade above that can be a waste of money as you cannot tell the difference just by looking.