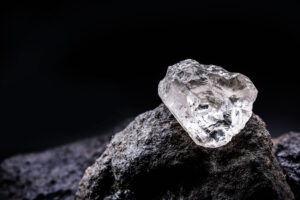 Rubies intrigue people with their awe-inspiring intense red color. Even though rubies might not be the first option that comes to your mind when thinking about engagement rings, these stunning gemstones come with great symbolism and significance. Rubies symbolize love, passion, courage, and protection. Rubies were the popular choice of royals during the ancient days and it still attracts people with their beautiful color.
A ruby can offer a distinct appeal to your ring when compared to colorless diamonds that are commonly used in engagement rings. Rubies can be a wonderful alternative to natural and lab grown diamonds in engagement rings. The following are some of the important things you want to know about ruby engagement rings:
What Is A Ruby?
Even though rubies are commonly known for their intense red color, the intensity in the color of these gemstones can greatly vary from cherry-red to reddish-brown. Rubies are made of corundum and the trace amounts of chromium provide them a red color.
The value and price of rubies can greatly vary based on the intensity of their color, and the pigeon-blood red rubies have the most value.
Rubies can be a wonderful option for you to consider if you want an untraditional engagement ring. It creates a vibrant option for your engagement ring with its stunning color.
Pros And Cons Of Rubies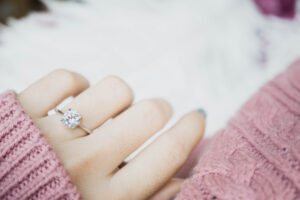 Rubies come with some benefits as well as drawbacks. These gemstones can be a great option for people who want durable gemstones. Even though rubies are not as hard as diamonds, they still come with great strength. The score of rubies on the Moh's scale is 9, while diamonds have a perfect 10. Therefore, if you want a durable gemstone for everyday use, then rubies can be a wonderful option for you.
Rubies also come with great symbolism, so if you prefer a gemstone with a special meaning, then rubies can be a wonderful choice for you. If you prefer a vibrant choice for your engagement ring, then rubies can be a great idea.
Additionally, rubies can be more affordable than red diamonds. The price of red diamonds is significantly higher than rubies.
However, rubies are still costly when compared to some alternative gemstones like moissanite. You will have to spend a significant amount to get a ruby of high quality, like a pigeon-blood red ruby.
But rubies with lighter tones can be more affordable. So if you want these gemstones for more affordable rates, then consider rubies with lower color intensity. This gemstone is available in different carats and shapes which makes it easy for you to choose an option you like the best.