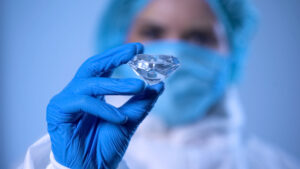 A lot of factors can impact the brilliance of diamonds including the quality of cut, presence of blemishes and inclusions, the shape of the diamond, etc. Another important factor that can have a huge impact on the brilliance of your diamond is the ring setting. There is a wide variety of settings and designs used in diamond rings. So before choosing a ring setting, you should know how a particular setting can affect the brilliance of your stones.
Ring Settings And Brilliance Of Diamonds
Some of the popular settings used for diamond rings include prong, halo, channel, bezel, three-stone settings, etc. Each of these settings can affect the brilliance of your stones in different ways.
The prong setting can offer maximum exposure for the stone thereby creating great brilliance. Here, the stone of your ring will be held in place by small metal prongs, which are claw-like structures. If the ring has four prongs, then the metal covering the stone will be minimum, hence, this setting can create exceptional brilliance. However, if the setting has six prongs or v-shaped prongs, then the visibility of stone can reduce thereby decreasing the brilliance.
If you want to add more brilliance to your solitaire ring, then you can choose to add a diamond halo around the center stone or set some stones on the band to create some extra sparkle. Ring settings like a halo, pave, and channel settings are known for their stunning brilliance because of the presence of diamond accents. If you choose lab grown diamonds for your accent stones, you don't have to worry about spending a huge cost on them.
While prong, halo, and pave settings can help to enhance the brilliance of diamonds, there are some other settings that can reduce the sparkle of these stones. They include bezel, half-bezel, etc. These settings secure your diamonds to the band by encircling them with a metal strip. This can reduce the entry of light into the stone which can result in decreased brilliance. However, these settings can offer better protection for your stones and create a sleek and modern appeal for your ring.
Metal ColorAnd Brilliance Of The Diamonds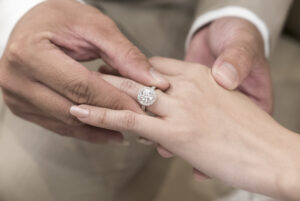 Sometimes, the color of the metal you choose for your mounting can also affect the brilliance of diamonds. If your stone has higher color grades, then it is better to set it on white metal, as this can enhance the brilliance of your diamond. If you use yellow gold for such stones, their brilliance might reduce because of the impact of the color of the metal on them.
So if you want your diamond rings to exhibit spectacular sparkle, then make sure to consider these factors.