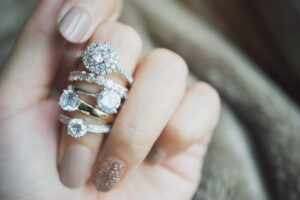 Are you in search of that perfect ring to propose marriage to your lover? If so, you would like to take note of the following aspects discussed in the paragraphs that follow, to ensure that you keep the ring budget in check. Here are a few tips to help you ensure that you do not overspend on the ring.
Determine Your Budget
Many people pay three months' salary for engagement rings, but it is no hard and fast rule. You should choose a piece that reflects your budget and values as well as your partner's style and preferences. Make the purchase only after careful consideration.
Consider how much you can pay for it without taking on debt. If you should incur debt, think about whether you can repay it in 18 months while meeting your other monetary obligations. Consider how the purchase will affect your other major objectives, such as purchasing a home. You should make the right move for not just yourself but also your financial state.
Determine The Costs And Other Elements Related To Your Ring Choice
You should decide on your engagement ring setting, gemstone, and metal band. Check how the clarity, carat, color, and cut can affect the rate of ring gemstones. Investigate the jeweler and seek referrals from reliable relatives or friends. Do you need a customized ring or a ready-to-use piece? Check whether the jeweler has a return policy or exchange policy. If you are shopping for diamond rings, understand the source of the stone.
Maximize Your Ring Budget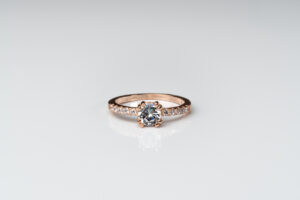 Purchase a ring with a diamond that weighs less than a round figure, such as 2.6 carats instead of 3 carats. Compare the rate of gold as opposed to titanium or platinum when making the purchase. International commodity rates change regularly for gold and other precious metals. If you are keen on a purchase, present a competitive deal or ask the vendor for a discount to negotiate the rate. You could choose lab-made diamonds or other stones if you cannot afford mined diamond jewelry.
Costs To Think About Following The Purchase
You should factor in how much you will have to pay for engagement ring maintenance and cleaning. You can sometimes purchase a maintenance package upfront to save on those costs. According to your residential insurance policy, you may have to get ring insurance if the value of the piece exceeds what the policy covers.