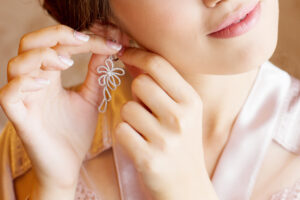 Lab-created diamonds have the same optical and physical attributes as mined diamonds. It does not take much time to create diamonds in a laboratory setting. It is possible to use lab diamonds in jewelry pieces such as earrings. Lab grown earrings are studs that are set with artificial diamonds instead of mined diamonds. The earrings are available on the market in an array of styles, metals, and sizes as well as make great presents. Keep reading to know more about why else you might want to purchase artificial diamond earrings.
Affordability
Earrings set with synthetic diamonds cost between $1,500 and $8,000 approximately, depending on the carat weight, clarity, color, and style. Bear in mind that a pair of artificial diamond earrings does not cost the same as standard diamond studs. Generally, a lab-generated diamond jewelry item comes at a fraction of the price of its natural diamond counterparts. For instance, a one-carat diamond's price is between $800 and $5,000, depending on its clarity, cut quality, and color. The flipside to this is that it does not have the same resale esteem as a mined diamond jewelry item.
Superior Quality
The stone is produced in a laboratory with HPHT (High Pressure and High Temperature) or CVD (Chemical Vapor Deposition) method. It is usually of superior quality to a mined diamond since it is made in a controlled setting with constant quality control and monitoring.
Customization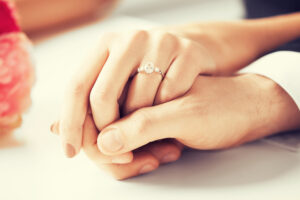 It is also possible to change lab-generated diamonds according to customer requirements, which adds benefits aside from these stones being economical. It is common to find lab-generated diamonds that weigh up to about 4 carats. That said, it is also possible to create bigger diamonds. For instance, Augsburg University created the biggest diamond in a laboratory that weighs 155 carats. This ability to produce the stone in different sizes allows for countless customization options.
Ethical And Environmental Friendliness
You may think about the history of a diamond at the time of purchasing a jewelry product. Therefore, you may realize that child labor and other unethical practices are used to mine diamonds from the earth. You do not want to purchase an unethical diamond or a conflict diamond and be guilt-stricken whenever you look at the product.
With mined diamonds, laypersons can't trace the product back to its origin and know whether it originates from an unsavory mine. On the other hand, diamonds are created in laboratories with greener methods and without unethical practices.