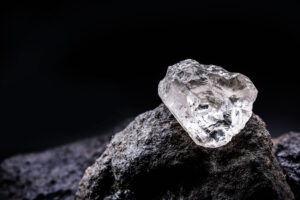 Valentine's Day is here, and there is no more romantic gift than a piece of eternal diamond jewelry to give to your loved one. A piece of lab-grown diamond jewelry is being considered the most suitable Valentine's Day gift these days. This is not only because you will save 30-40 % on a natural diamond, but you will also be helping to save the environment.
The environment, climatic condition, and society are all better off with lab-grown diamonds. To say the very least, lab-grown diamonds are gaining huge popularity, and millions of people, including celebrities, are opting for lab-grown diamonds. And, just in case you're curious, lab-created diamonds are identical to mined diamonds. Their physical and chemical properties are identical, and their sparkle is identical as well. The only difference is that they are produced in a clean and energy-efficient laboratory rather than being extracted from a dirty mine.
Here are some of the best lab-grown diamond gift ideas.
Lab-Grown Diamond Engagement Ring
What good way to express your love than to ask someone to stay with you for the rest of their lives? What better way to propose than with a lab-grown diamond engagement ring that will last a lifetime? When compared to a natural diamond, a lab-grown diamond engagement ring could either save you 40% or give you a better and bigger diamond ring as your engagement ring. With a lab-grown diamond engagement ring, you could also tell your loved one that you are making sure that you are protecting the environment.
Lab-Grown Diamond Pendant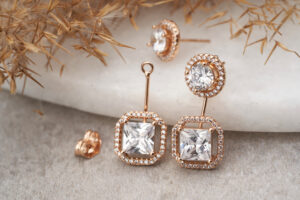 The graceful simplicity of a lab-grown diamond pendant emphasizes the diamond and the shape of the pendant. A high-quality single diamond with a lot of sparkles or an intriguing style, like a heart-shaped pendant, is often recommended by jewelry experts.
Lab-Grown Earrings
Diamond earrings are a type of diamond jewelry that can be found in a variety of styles. Everyone adores it because of its simplicity and focus on the stunning brilliance of the lab-grown diamond. For a pair of 1-carat lab-grown earrings, expect to pay less than $1,000. That's quite enough stone to make your earlobes gleam and light twinkle back at the onlooker.
Lab-Grown Diamond Bracelets
With a lab-grown diamond bracelet, you get all the glitz and glam of multiple diamonds glinting in perfect harmony to produce one of the most spectacular pieces of diamond jewelry available. However, they are relatively expensive and the carat weight of the diamond should be at least 3 carats to get the full impact.