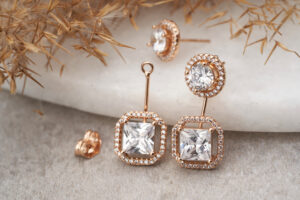 The newest fashion is for exquisitely designed, one-of-a-kind jewelry fashioned with lab-grown diamonds. Engagements, weddings, and anniversaries are all considered pleasant occasions that call for diamonds. The best diamond you can afford should be your priority when selecting one. Finding the ideal, reasonably priced piece of jewelry to honor a loved one or event could be as simple as choosing a lab-grown diamond. Diamond pendants, necklaces, and earrings, all crafted with premium lab-created diamonds, are now offered in a large range of visually pleasing and reasonably priced designs.
Many people are still hesitant to use lab-grown diamonds for their priceless jewelry, despite the fact that they are just as good as real diamonds in terms of the 4Cs. Let's examine some of the important elements that customers consider when deciding between naturally mined diamonds and lab-grown ones for their favorite jewelry.
Value For Money
The cost difference between lab-grown and natively mined diamonds is commonly known to be nearly 40%. Due to recent developments in the technology used to create diamonds in laboratories as well as the rising expense of extracting diamonds from the deep underground, the price has decreased. Lab-grown diamonds are clearly easier to produce and, as a result, are more widely accessible. Given that there is no distinction in a lab-created diamond's color, cut, carat, or clarity from a genuine diamond, the price makes lab-created diamonds an excellent value.
Environmental Ethics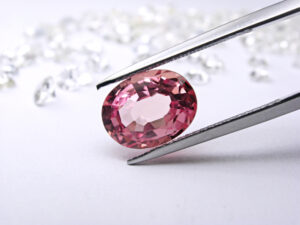 For many diamond buyers, the ethical and environmental ramifications of diamond sourcing can be a determining factor. Natural diamond mining is a laborious, drawn-out operation that pollutes the environment in numerous ways. There are significant conflicts of human rights because it takes a lot of money and labor, with many workers doing so in less-than-ideal circumstances. On the other hand, lab grown diamonds are produced by experts in the technology, in a controlled environment of a laboratory, with the least amount of environmental harm.
Serving The Objective
With the same cut, carat, clarity, and color, jewelry made of natural diamonds or lab-grown diamonds will appear and feel identical to the naked eye. Technically speaking, both varieties of diamonds are equally strong and share the same crystal structure and chemical makeup.
Lab-grown diamonds would be the perfect option for you if you are not looking to purchase diamonds as an investment but rather as lovely jewelry to wear and cherish. If you still need persuading, consider the fact that lab-grown diamonds are of the same quality as natural diamonds and are ethically and environmentally sourced.