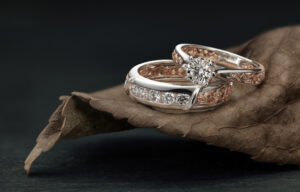 Solitaire engagement rings are one of the most popular engagement ring designs chosen by brides. Solitaire rings are known for their simplicity and minimalistic design. This ring setting also creates a classic and traditional option in engagement rings. The solitaire setting can be an elegant choice for people who do not prefer delicate and extravagant designs for their engagement rings. If you are confused about getting a solitaire engagement ring, then this article can be useful for you, as we help you make the right decision.
Solitaire engagement rings come with a single stone set on a simple band. The plain and simple look of these rings can never go out of fashion. But if you are planning to buy a solitaire ring for your engagement, then it is important for you to know about its benefits and drawbacks. The following are some of the important things you should know about this particular ring setting:
Pros Of Solitaire Engagement Ring
Solitaire engagement rings can be perfect for people who love to embrace simplicity rather than intricate and extravagant designs. They attract people with their minimalistic design.
Additionally, solitaire design can also be suitable for people who want a classic look to their engagement rings. It is a timeless design that will never feel out of style. Hence, it can be an excellent option for you to pass down as an heirloom ring.
Another benefit of the solitaire ring setting is its versatility. It can suit all diamond shapes including round, princess, cushion, heart, emerald, and pear. Additionally, you can pair it with a wide variety of wedding bands. Its minimalistic look can complement both simple wedding bands as well as those that come with elaborate designs.
Also, it is always easy to upgrade your solitaire ring with some additional features like adding halos or including accent stones on the band. So if you get bored of your solitaire engagement ring, you won't have to trade it for another one, as you can choose to give it an entirely new look by adding some additional features.
Cons Of Solitaire Engagement Ring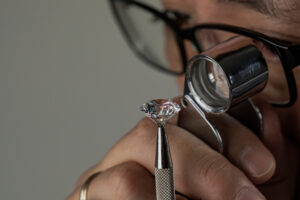 There are not many drawbacks associated with the solitaire ring setting, as it is so simple and versatile. However, the simplicity of this ring itself can be a con for some people, as they find that it lacks personality.
Additionally, in a solitaire ring, the sole attention will be on the center stone. Hence, you will have to get a bigger center diamond for it to look stunning, which can be costly. But you can get lab grown diamonds to make your solitaire ring more affordable.
So choose a solitaire engagement ring if you want a simple look. But if you want your ring to have some delicate details and additional stones, then this setting might not be suitable for you.